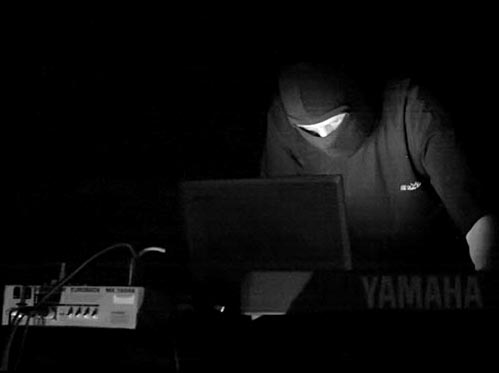 NEWS :
_____________________________________________________________________________________________________________________________

May 24, 2013 :

* The compilation "SELECTED ORGAN & PIANO WORKS" released on May 19th by Integrated Music Records.
* The album "EPIDEMIC MIND" is OUT. Re-released on April 8 by German label SuRRism Phonoethics.
* CD "ELYSIUM" released on April 1, 2013 by LBA Composers label.
* The album "CASUAL CRIME" re-released digitally by LBA Records label on April 20, 2013.
* At present, Vladimír Hirsch is working simultaneously on two new albums: "HEPTALOGUE" and the revision of an extensive composition for organ and digital technologies "HORAE".

August 6, 2012 :
* The album "MISSA ARMATA . INVOCATIONES" - two conceptual works on one CD released by Ars Benevola Mater label



ALBUMS ORDER (DOWNLOAD) :
_____________________________________________________________________________________________________________________________

The albums can be ordered either directly here via PayPal, or on mail adresses vladimir.hirsch@gmail.com The boxset "The Assent To Paradoxon" is available only on Ars Benevola Mater address.


VLADIMÍR HIRSCH / SELECTED ORGAN & PIANO WORKS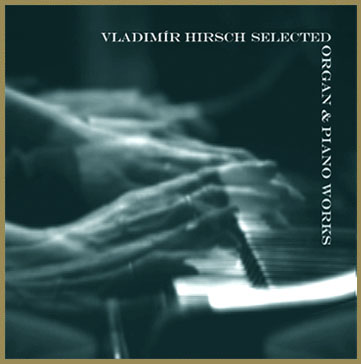 Two discs album of 36 tracks. A selection of compositions, created between 1977 and 2012. The collection combines unpublished tracks or adjusted versions of previously released material. All tracks revisited, re-recorded and remixed at CatchArrow Recordings studio, Prague, Czechia, 2012. Musicians: Vladimír Hirsch - organs, pianos, electroacoustic, analogue and digital techniques. Integrated Music Records - Catch 054 (2CDR), SuRRism Phonoethics – sPE_0143 (DIG). Tracklist on "Solo Works" page.










VLADIMÍR HIRSCH / EPIDEMIC MIND RE-EDITION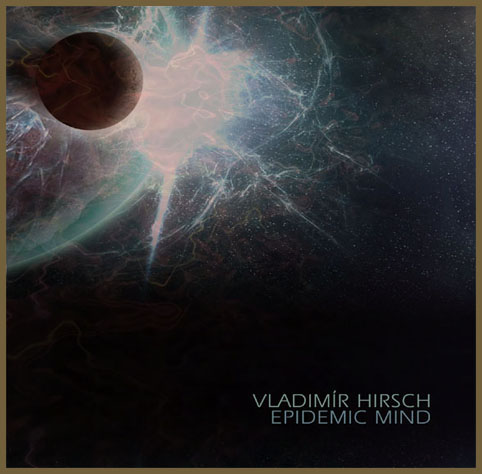 Conceptual album in specific cosmogonic athmosphere with intentional inner atonal molodic chaos, but against the background of fateful rhythms, creating with machine-like declamation a general impression of apocalyptically monitory, expressive message. Musicians: Vladimír Hirsch - composition, all instruments, programming, Kenji Siratori - lyrics, voice. Originally released in 2007 by Integrated Music Records, now re-released digitally by German label SuRRism Phonoethics, sPE_0132.

Tracks: 1. Genetic Doctrine, 2. Dark Placenta, 3. Crypt Virus, 4. Orbit Affected, 5. Transfiguration, 6. Babel










VLADIMÍR HIRSCH / MISSA ARMATA . INVOCATIONES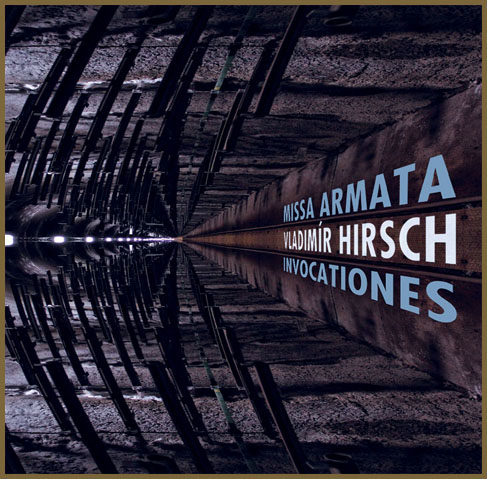 TWO albums in ONE !
The CD contains two thematically similar works, original version of the battle Mass "Missa Armata" (1999) - in English "Mass in Armor" and "Invocationes" (2001), a cycle of musical prayers. Both works belong to the larger main directional scope of Vladimír Hirsch's creative perimeter. In a musical context, they represent the confrontational nature of his music. The character of rites is the main axis of both compositions. As such, both projects fit naturally together. Tracklist - Missa Armata: 1.Introitus, 2.Kyrie, 3.Gloria, 4.Credo, 5.Sanctus, 6.Agnus Dei, 7.Exodus, Invocationes: 8.Invocatio I, 9.Invocatio II, 10.Invocatio III, 11.Invocatio IV (total time 77:56 min.). © 2012 Ars Benevola Mater, catalogue number ABM44, packaging: jewel case.
Album video trailer on YouTube





VLADIMÍR HIRSCH / GRAUE PASSION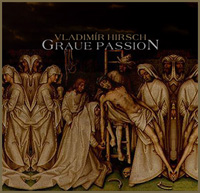 Symphony for integrated orchestra and choir, op. 67B. 2001-2005; the revisited version of Symphony No.4 "Descent From The Cross". In expressive terms the work combines expressive means ranging from symphonic to noise, in a totality which up to now represents the author's concept of the so-called integrated musical form the best.

Musicians:Czech Integrated Ensemble with soloists Vladimír Hirsch (keyboard instruments, digital technique) & Martina Sanollová (vocals). Recorded partially live at "Luminiscence Evening", ČKD Hall in Karlín, Prague, November 18, 2008, rearranged, and remixed at CatchArrow Recordings studio, Prague, Czechia. © 2009 Ars Benevola Mater. Format: CD in digipack. Tracks: Part I. Introduktion: Da riss der Vorhang entzwei…, Part II. Die Nacht unter dem Kreuz, Part III. Die Kreuzabnahme, Part IV. Der Weg vom Golgotha, Part V. Voll Blut und Wunden, Part VI. Die Grablegung, Part VII. Apotheose, Part VIII. Epilog.




VLADIMÍR HIRSCH / CONTEMPLATIO PER NEXUS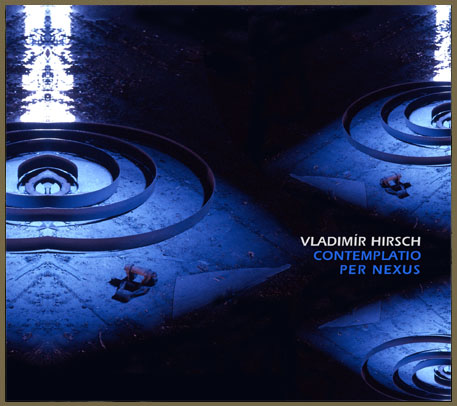 Composition for integrated ensemble, choir & solo vocals. The album is an intense musical dialogue between space and detail, oscillated from perceptional border over X-ray radiation from obscurity to excruciating strenght and cohesion of integrated techniques of instrumentation. Reception of this work, expressed with very high autenticity, needs absolute submersion of receiving subject, then really the state, similar to mystical contemplation (from the review of Jan Blanický).

Musicians: Vladimír Hirsch - keyboards, synthesizers, digital technique), Dawn Hermosa (solo vocal, lyrics), Czech Integrated Ensemble. Tracks: 1 Contemplatio per negationem (Vestibulum - Obscuritas - Sitis - Tortio sensuum), 2 Contemplatio per affirmationem (Oratio quietis - Somnus potentiarum - Coniunctio). CD (© 2009 Ars Benevola Mater - ABM33).





VLADIMÍR HIRSCH / LES SCÈNES ARDENTES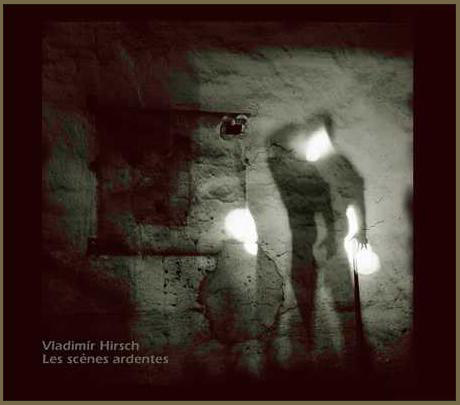 Album of compositions for integrated ensemble, choir and sola, op. 75 from the collection of works "The Assent To Paradoxon". Typical consistent, achingly nervous harmonic structures with rich inner life and articulation, corresponding with mighty, monolitic sounds of orchestration in original integrated arrangement, ending in the creation of the order of primarily chaotic particulars.

Musicians: Vladimír Hirsch - keyboards, synthesizers, digital technique, vocals; Czech Integrated Ensemble, participation of Martina Sanollová and Dominika Karčovská (vocals). Tracks: 1 Introduction, 2 Adversaire, 3 Espaces interdits, 4 Antischerzo, 5 Cris du feu, 6 Transfugue, 7 Orea Nexx, 8 Arc extatique, 9 La dernière défense, 10 Sacrifice au irrationel. CD (© 2009 Ars Benevola Mater - ABM32)





VLADIMÍR HIRSCH / EXORCISMS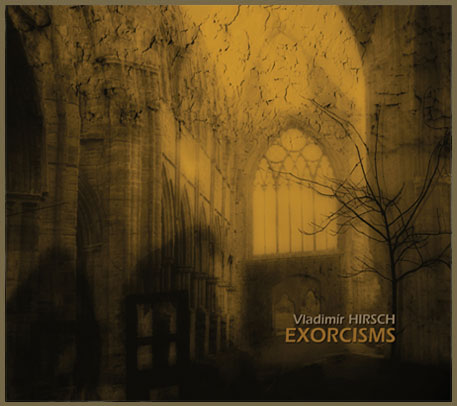 Thematic album from the collection of works "The Assent To Paradoxon" in revised version (2006), as some revocation of the theme of exorcisms (op. 61/1) in integrated musical form, originally created in 1999.

Musicians: Vladimír Hirsch - keyboards, synthesizers, vocals, drums, programming); participation of Czech Integrated Ensemble, Tom Saivon (mix), Dominika Karčovská and Martina Sanollová (vocals). Produced by Tom Saivon. Tracks: 1 Confiteor, 2 Paligenesis, 3 Ecce Crux, 4 Synaestheseum, 5 Quadrivia, 6 In Hoc Signo, 7 Averte! CD (© 2009 Ars Benevola Mater - ABM31).







TIRIA / ELYSIUM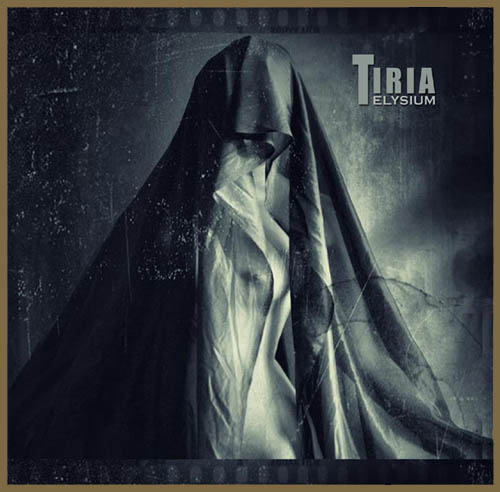 International dark-electronic project, based in Prague, Czechia, of Vladimír Hirsch (music, instruments, and electronics), Tom Saivon (lyrics, additional sounds), El (vocals), and Timothy Simmons (vocals). The album ELYSIUM by American label LBA Composers. Musical expression of the project is based on the relationship between dark-ambient or post-industrial matrix with main, electronically balanced structure of songs. The contrast is enhanced by romanticizing female vocal and strict male recitation of existential texts. Tracks: 1. Xenos, 2. Burning Touch, 3. Hurt, 4. Anger, 5. Heritage, 6. Faith, 7. Bodies, 8. Surveillance, 9. Black Tongue, 10. Elysium, 11. Apparition. The album is available for order on LBA Composers or Amazon.com









SKROL / NEW LAWS - NEW ORDERS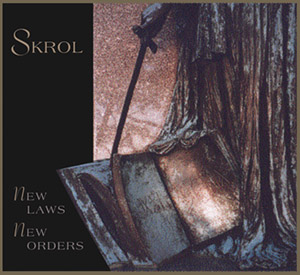 Conceptual album. 2000-2008. Musicians: Vladimír Hirsch - synthesizers, digital technique, mix, vocal, Martina Sanollová - vocal, Tom Saivon - lyrics, production. Originally instrumental album, re-worked as fully conceptual title of the band. Project eclectically closes the whole work of Skrol, revisiting original tracks of instrumental version and also presents some of unreleased or previously unfinished compositions in new versions. The album represents action potential of the band, oscilating between modern classical music, ritual and martial industrial. It is fully mature, thematically and compositionally compact and the sound is influenced by contemporary solo works of Vladimír Hirsch.

Tracks:1. Initium, 2. Article One, 3. Bread Of Deceit, 4. Spiral Aura, 5. Dogma And Ritual, 6. Lex Lacerationis, 7. Columns, 8. Article Two, 9. Orphan Age, 10. The Rite Of Love And Death, 11. Agony Of Faith, 12. Return To Chaos, 13. Postscript.




LUMINAR AX / LUMINAR AX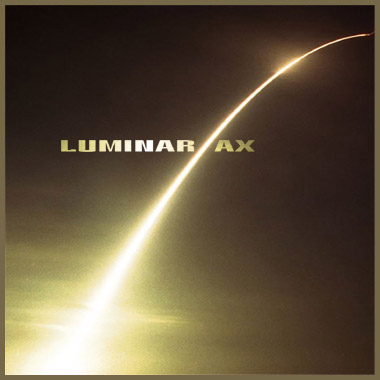 The album of conjoint integrated music project between American singer and poet D.Hermosa and Vladimír Hirsch, founded in the summer 2007. Luminar Ax finalized two albums - first, conceptual dark ambient experimental album "Optem Spectris" and post-industrial rock album, a collection of remixes with the name "Out Of The Ax". "Luminar Ax" album is the compilation of selected tracks from both of them. Digitally released by U.S.label LBA Records in 2011.

Tracks: 1. Dark Aurora, 2. Pulsating Lucency, 3. Insignia, 4. Vitreous Anterior, 5. Angel Of Insanity, 6. Inverted Mirror, 7. White Sonorific Quadrant, 8. Crying Memory, 9. Iris Submergion, 10. Verdict Of Incandescence, 11. Psalm 77.








VLADIMÍR HIRSCH / THE ASSENT TO PARADOXON boxset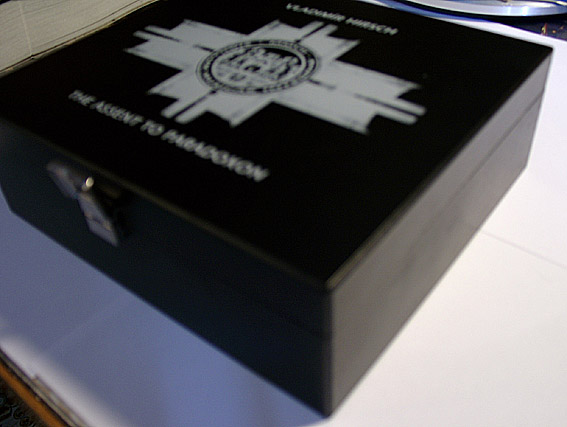 Since September 2006, Vladimír Hirsch's main solo works created in the period between 1997 to 2008, had been stepwise released on 7 discs (500 copies each). The new set includes albums previously released separately together with new material presented in the "THE ASSENT TO PARADOXON" box set. The set includes following projects: SENSE GEOMETRY, CONCERT INDUSTRIEL POUR ORGUE, SYMPHONY No.4 "Descent From The Cross", EXORCISMS, LES SCÈNES ARDENTES, CONTEMPLATIO PER NEXUS and two CDs only as a component of the box, NONTERRA and a bonus CD, UNDERLYING SCAPES, for those that ordered the box set before 31st March 2010. Released by Italian independent label ARS BENEVOLA MATER.

The collection represents the survey of development of the musicians´s creative effort in his self described concept of "integrated music", working with new forms of contemporary classical, dark ambient and ambient industrial music. His creative direction aims toward the modern form of classical music. Through the instrumentation and exploitation of new sonic characteristics created by the force of digital techniques upon classical instruments and the integration of these sounds into ambient structures, his music characterizes the contemporary post-industrial likeness of our world. Through these techniques, Vladimir Hirsch strives to reach an organic incorporation of seemingly distinct and irreconcilable elements into a living form. All albums were performed by Vladimir Hirsch (all keyboard instruments, digital technique) with some participation of Czech Integrated Ensemble and soloists Dawn Hermosa (vocal, lyrics), Martina Sanollová & Dominika Karčovská (vocals). The box set official release date is 17th May, 2010.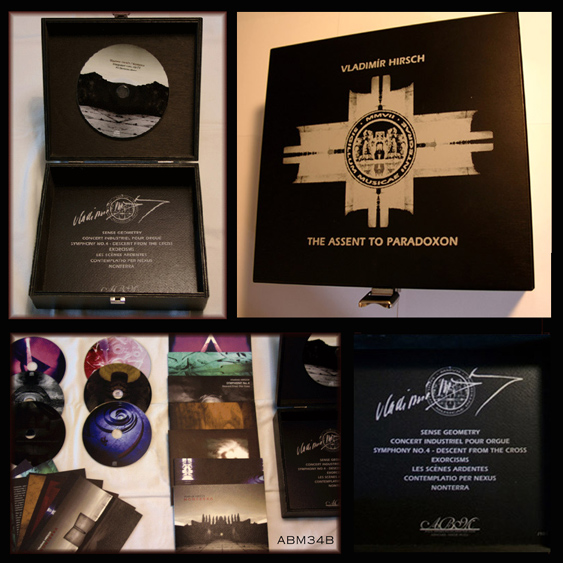 Quotes: The artist can do nothing else but search for the meaning of life, for its matter, disregarding what will be and without pretension to its fruition. I am in the conviction that my music primarily wants to be an authentic scan of my mind. I often hear: "Why is your music so dark?" I don't reason in similar categories. It is the subject of slanted thinking, addictions or standards of individual perception. The substance of light does not exist without the dark. I reject all kinds of spurious affirmation and optimism. It fills me up with more darkness than the blackest despair. (V.Hirsch for RUMORE magazíne)

"Classical influences, choirs and dark industrialism are the core of Vladimir's music, never sounds relaxed. Every work represents a step of the human race's decay and the music is its soundtrack. Melodies have counterpart dissonances which sometimes sound linked to contemporary classical more than to industrial music. For this reason Vladimir is a peculiar musician in the industrial scene, because he's more than that and "The Assent to Paradoxon" is the perfect way to explore his vision" (Maurizio Pustianaz).

Order: Ars Benevola Mater


______________________________________________________________________________________________________________________________

Motto:
"Music composition whether in a simple or sophisticated form, must exhibit a moment when all its springs merge into one powerful current that lifts Man above his being - an ecstatic eruption transporting us above ourselves. Solely this moment gives meaning to music and justifies its existence on a higher sphere."

Vladimír Hirsch



UPCOMING SHOWS

Not confirmed in the meantime

FORTHCOMING ALBUMS

HEPTALOGUE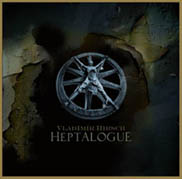 HORAE